Hello!
It's been a wonderful year so far in the beauty department with so many brands raining down on our shores. One of the brands many of us have been yearning for, Giorgio Armani Beauty, has landed in DFS Scotts - can I just say I'm utterly pleased its in DFS SCOTTS and not just in the airport?! *happy dance*
So I hopped over to DFS to take a look at what was available and was chuffed to finally swatch all the Eyes To Kill Eyeshadows myself.

I ended up bringing home #8 Champagne (SGD$41) - something I'd likely have never bought had the brand never arrived here.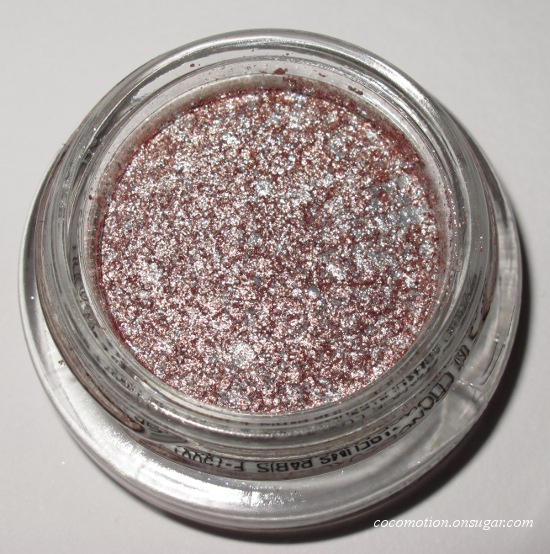 #8 Champagne is a peachy-pink tinged champagne that has bits of silver in it - it applies very metallic and shiny and is really a stand-out eyeshadow.
In addition to #8, I also have another new ETK, #14 Gold Spirit, which Farahdean helped me purchase from Hong Kong. Temptalia calls it "The One That Got Away" and had it custom purchased from Sephora France at USD$64 :O
#14 is a beautiful antique gold - the gold is very lightly olive/khaki tinged and it's speckled with black - when combined, it becomes a lovely sparkly antique gold. Not too gold, not too green, not too black - just very pretty.
Here are close-ups of swatches of Champagne and Gold Spirit - I love both and they both look awesome when paired with black (I've tried but forgot to get pictures!)
But I DID get pictures of the rest of my ETKs :) I have 6 of them right now and I love each and every one of them dearly; they are so easy to wear either as a single lid-colour blended into the browbone highlight on lazy days or combined with other eyeshadows.
Of the lot, Lust Red applies more with a satin-matte finish while the others are more metallic and sparkly. Other than that, I notice that Purpura tends to apply and blend more sheer - from my experiences, only a dampened MAC226 tends to apply it the most sparkly and evenly.
*************************************************************
I think we have a great range of their products but there might be some foundation shades missing? The BA showed me #8 under the Luminous Silk Foundation as the deepest was #8 but I've seen both on the GA website and in this months InStyle magazine that the shade range goes up to to 11.5 for the Designer Lift Foundation and 13 for the Luminous Silk Foundation. Perhaps the shade range will expand as the brand establishes a firm footing here.
I shan't complain - I'm just happy at the positive upswing in the number of choices we now have.
**************************************************************
Thanks for stopping by and have a great week ahead!
***************************************************************
Disclaimer: Products featured purchased with my own money. All opinions are my own and have not been influenced by anyone.