Hi!
In addition to the Terra Azzurra Bronzing Powder and Blush and the Meteorites Perles d'Azur (both featured HERE), the other item in this amazing collection that I was immediately drawn to was the Terracotta Vernis in Riviera. The stock for this was rather delayed in all the Guerlain counters and the moment I was notified of its arrival, I zoomed down to pick it up! I just HAD to have this electric indigo lacquer!
Maybe I missed it, but I don't quite recall Guerlain doing nail lacquers before. The bottle has a very simple design - a uniformly-cylindrical bottle with a wooden cap, emblazoned with the Guerlain insignia. The wooden cap, though big, didn't get in my way or result in clumsy painting.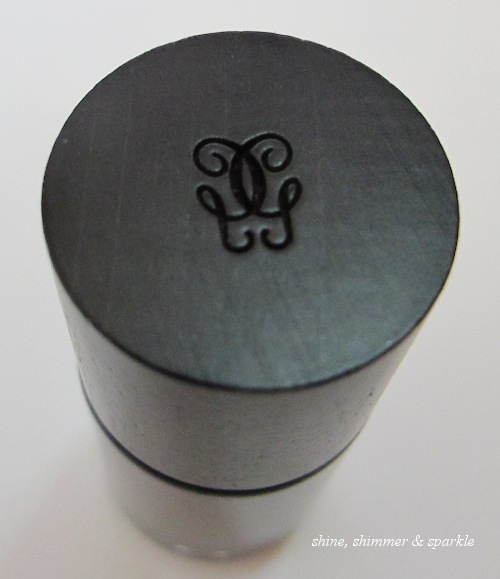 Formula-wise, my bottle of Riviera was smooth and flowed easily across the nail and 2 coats gave me complete even coverage. For a metallic finish, I didn't quite notice obvious, streaky brush-strokes.  My experience is rather markedly different from Temptalia's where she noted a thicker texture and a little more pronounced brushstrokes
So the texture worked out well. And the colour ... beyond gorgeous!
Riviera is a gorgeous electric indigo with a metallic finish - the metallic shimmer is so so so fine but the lacquer is heavily laced with it that gives it such an edge. 
In the original swatch shot I posted in an earlier entry HERE, you can see how Riviera luxuriates in heavy ribbons of shimmer. Paradisio, a hot red-coral is the other lacquer in the Terra Azzurra Collection.
In some lighting, Riviera looks rather blue but it mostly looks like a very violet-toned indigo. It's electrifying alright - it drove my camera MAD MAD MAD. The mysterious violet that makes it so attractive in real life REFUSED to be picked up by the camera - like it didn't want to be seen and just shied away into oblivion. It's there - you have to see it in real life to swoon like I did. Promise.
After perhaps 45 shots, I gave up trying to catch that violet-indigo tone. You really have to see it in person to get that!
The Guerlain Terra Azzura Collection by Emilio Pucci is currently available at all Guerlain counters. 
*********************************************************************
Thanks for stopping by and have a lovely day!
*********************************************************************
Disclaimer: I am not affiliated to Guerlain. Featured product purchased with my own money. All opinions are my own and have not been influenced by anyone.