Hi everyone :)
Hope you had a great weekend.
The 2 most beautiful things I love photographing (apart from beauty goodies) are flowers and the sky. I love cloud watching ... I love watching the sky turn different colours as the sun sets ...
I thought I'd share some of my more recent and favourite shots of the sky from my Instagram feed - all shots, except one, have been taken with my iPhone.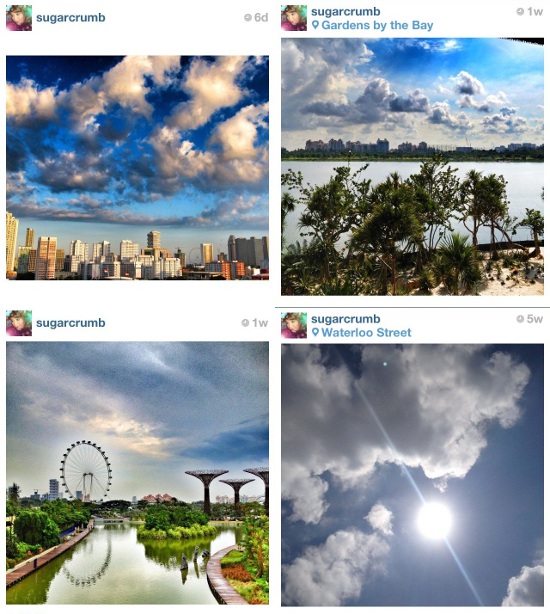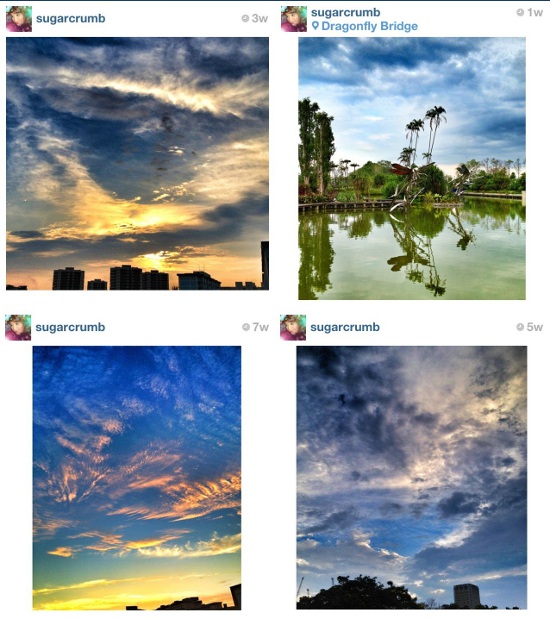 "Clouds come floating into my life, no longer to carry rain or usher storm, but to add colour to my sunset sky"
~ Rabindranath Tagore
****************************************************************
Thanks for stopping by & have a great week ahead
*****************************************************************