Hello!
This year, the special edition nail polishes created for the Breast Cancer Awareness campaigns have rolled out pretty early - I remember buying my China Glaze ones back in late August 2012. Here are the few that I picked out from OPI, Essie and China Glaze.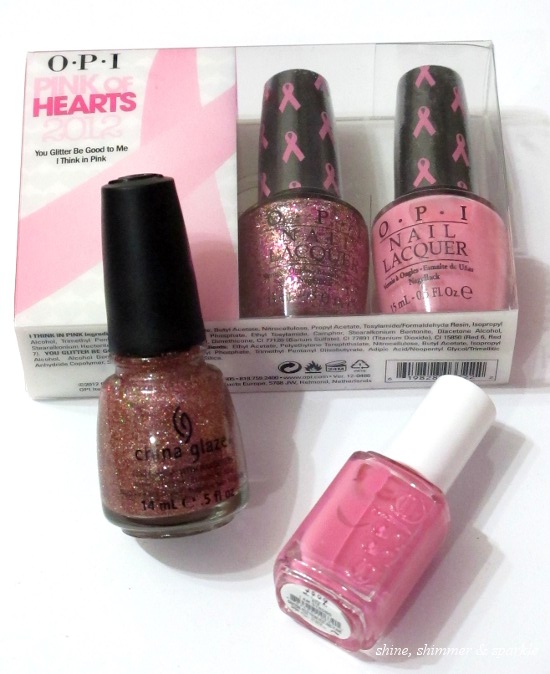 Orly has a collection out too - Pretty In Pink - but those looked a little similar to pink glitter polishes I already have so I passed on them.
In this entry, I shall showcase Essie I Am Strong from Essie's We're In It Together collection. The collection has 4 pink polishes and I picked what I thought seemed to be the deepest shade (I'm a little confused though - several online pictures of displays seem markedly different from the swatch shot I saw online). I'll have to wait for more swatches to surface).
I love the ad - it's crisp and to the point and there's no escaping from the beautiful message - "We can beat this because we're in it together".
I Am Strong is described as a "creamy optimistic pink" by Essie.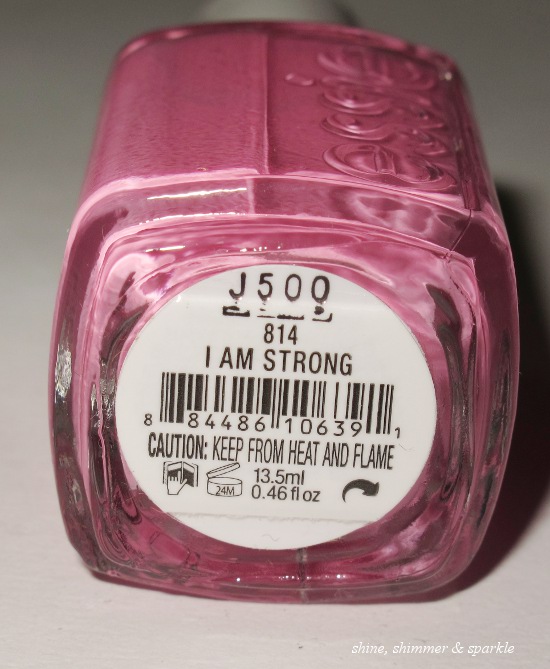 It reminds me a little of children's Panadol ... or pink antacid (Pepto Bismol! Check out the similarity HERE). The formula was ok - 2 coats for opaque coverage but I realised that it had a slightly tacky texture to it - it tended to pull a little at some places and I had to paint it with the fan off (else it started streaking a little and a few bald spots appeared). Otherwise, it applies relatively easily.
It's not quite the typical kind of pink I wear though - it's a little too punchy and  I almost want to call it a neon-creme but that doesn't quite make sense?
It dries much brighter, darker and starker on my skintone, as opposed to what it looks like in the bottle - it's very Barbie-Pepto Bismol, really ... Capturing the colour accurately on camera was a little difficult. In real life, the polish is a little deeper and brighter - amplify the bright pink tone a little more.
(My apologies for the wonky pinky - it had a confrontation with the drawer and that's the best I could file it down without hurting myself)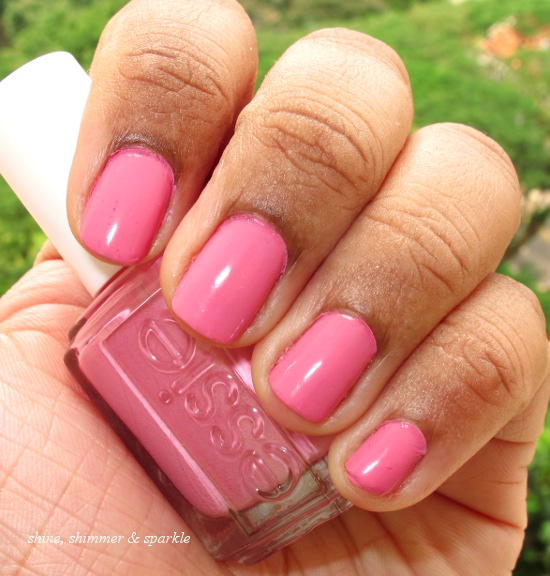 *****************************************************************
Essie's We're In It Together Collection, as well as the BCA collection for OPI and Orly, are now available at Tammy's HERE
Thanks for stopping by and have a beautiful day ahead!
****************************************************************************
Disclaimer: All products featured purchased with my own money. All opinions are unbiased and my own.