Hi!
Hope your week has gone well :)
I have this habit - I have loads of lipsticks and lip glosses but I have phases - I'll keep using a couple of shades exclusively for a while and then I'll rotate the shades and use another couple of shades exclusively. Recently, I've been very much in love with these few lipcolours and I thought I'd showcase them before I "move on" to the next batch of shades I'm beginning to reach for.
These 5 shades span a range - mauve-pink, plum, latte-nude and red. In this entry, I feature the swatches of the 5 lipsticks as well as shots from earlier entries in the blog where I'm wearing these lipsticks for an idea as to how it looks when worn.
***************************************************
First up, a staple in my makeup pouch for a looooong time - I love this so much that the lipstick bullet is almost finished - which is a real rarity in my case :P Make Up For Ever Rouge Intense in 29. The formula is excellent - it might feel dry at first swatch but the saturated colour and the way the colour applies so evenly and opaque in 1 swipe ... loooove. The medium mauve-pink was my go-to colour, especially when I use pink-shade blushes.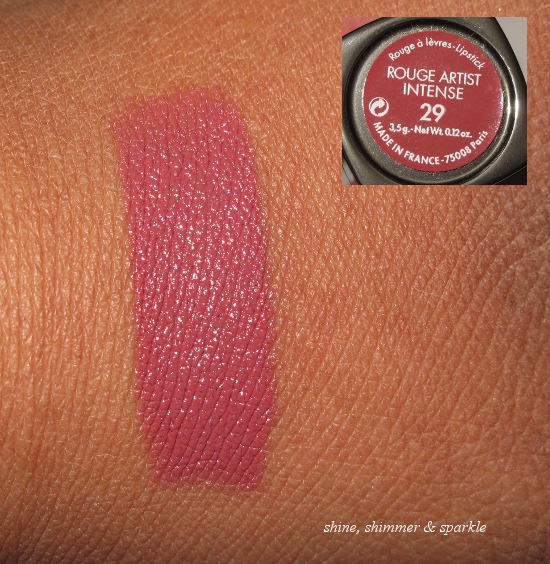 Here is a shot I pulled out from an earlier blog entry where I've got MUFE Rouge Intense in 29
**********************************************************
Next up, Revlon Lip Butter in Pink Truffle - this is not available in our line-up here and I ordered it in a spree. For a Lip Butter, it's really rather pigmented and has the loveliest sheen to it. It is a warm creamy pink. I like it on its own and it pairs amazingly well with MUFE Rouge Intense in 29 - it softens the shade a little and makes for a very sweet lipcolour.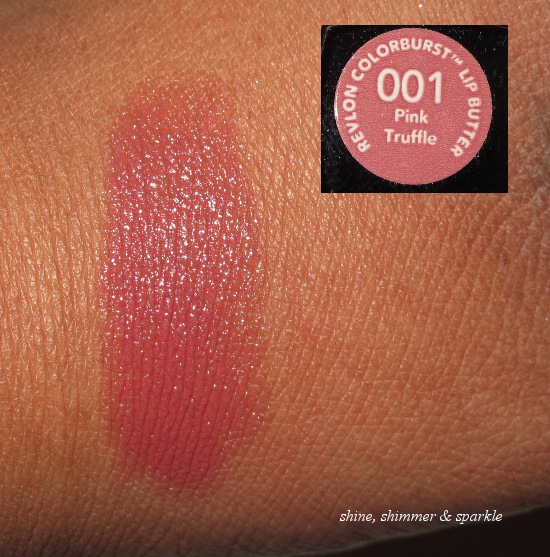 I didn't post any blog entry where I'm using Revlon Pink Truffle but here is one shot from my Instagram - Jerlaine, Amy and I had a conversation regarding this lipcolour so I remember I was wearing this, with a blotted off layer of MUFE Rouge Intense in 29 underneath:P
*********************************************************
Then we have my new love - Maybelline Colour Sensational Lipcolour in Crazy For Coffee. I LOVE this shade - I really would never have tried it on my own because it looks like a dark brown in the tube but dear Larry Yeo pointed this colour out to me and assured me it'd work well and I was totally pleasantly surprised. It is a warm plum with overt hints of red and brown. It seems to work well with a variety of eye and blush shades which makes it a versatile shade to own.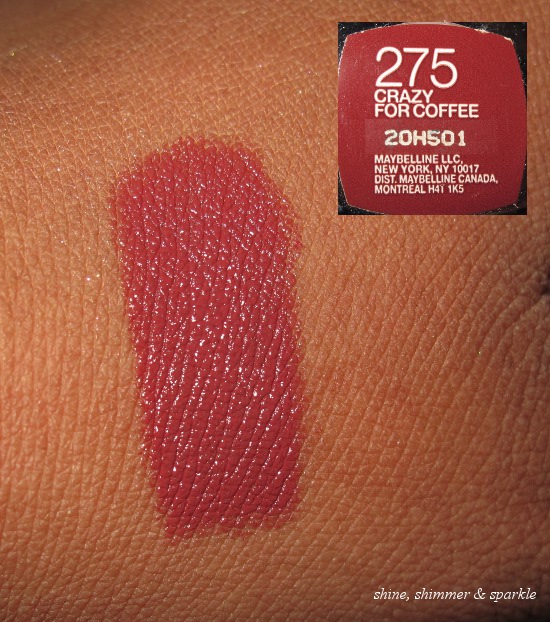 And here is a recent LOTD I posted here with Crazy for Coffee on - you can see it goes on a little lighter and brighter on the lips and has a lovely sheen about it. I don't need gloss with this lipcolour at all.
***********************************************************
And there must be a nude latte in the line-up :) MAC Pillow Talk is one of the lighter nudes I have - it is from the MAC Naturally Collection. It is a medium nude brown with a very subtle pink hint. I love using this with very smokey eyeshadow and I also love pairing it with golden-orange and coral blushes.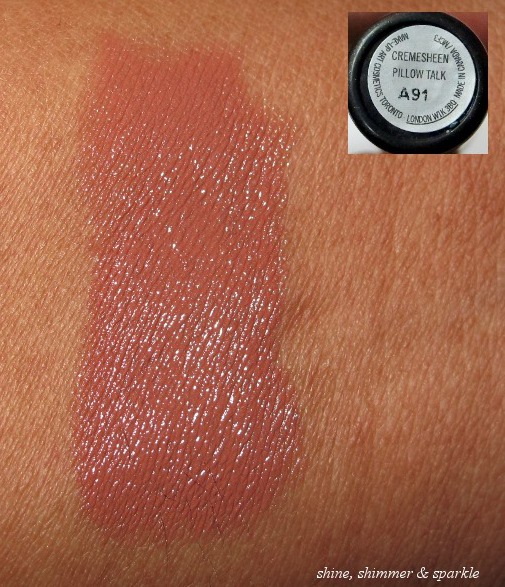 Here is the LOTD I posted from that original haul entry - again, it goes on a little lighter on the lips.
***************************************************************
And finally, from the nude, we move to the other extreme of the spectrum - red! I've been wanting to get hold of MAC Russian Red for the longest time and eventually Back2MACed it. Russian Red is a MAC classic - a medium dark red that neither leans too blue or too orange on my skintone. And I've noticed - the MAC Matte finishes are actually not drying at all (the Frosts are more drying on me).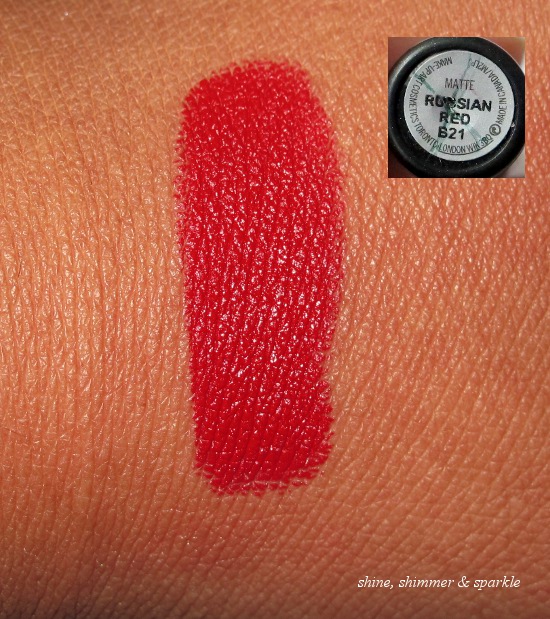 I don't have a shot from an earlier entry on the blog - I've been wearing it out rather often, mostly dabbed and smudged on but have yet to take a shot :) I'll update the entry or dedicate an entry to my red lipsticks, including Russian Red, soon!
**********************************************************
Have you any Lipcolours you adore and have been constantly reaching for recently? Share!
Thanks for stopping by and have a great day ahead
***********************************************************