Hello!
In Dec 2010, I was fortunate to witness the inaugration of Clarins' Orchid, the Renanthera Clarins Christian & Olivier.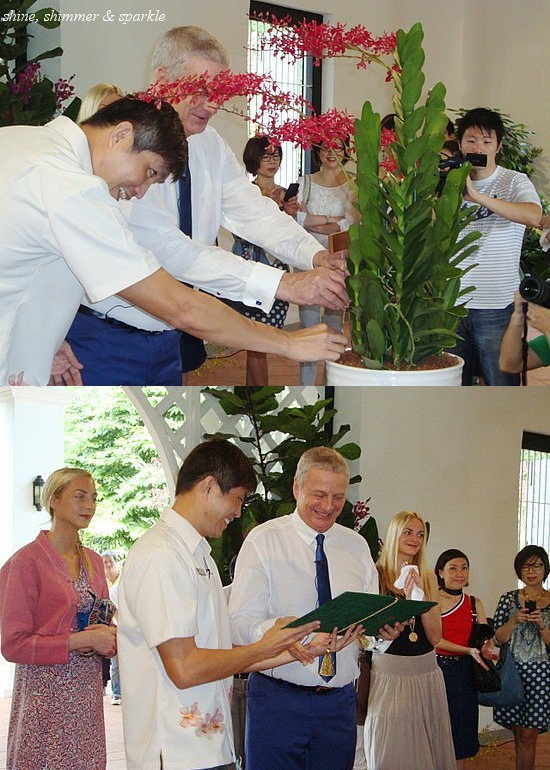 The joy that is seen on Mr Christian Courtin-Clarins must be amplified ten-fold now - fast forward one and a half years later, the Renanthera Clarins Christian & Olivier has bloomed beautifully again. I was again fortunate to catch a glimpse of this fiery crimson orchid at the Singapore Botanic Garden.
A cross-breed of 2 award winning orchid species from the USA and Malaysia, the beautiful orchid was specially cultivated as a tribute to Clarins continuous effort to support and raise awareness of sustainable development, biodiversity and fair trade. Clarins was immensely proud of the Clarins orchid given how this was the first time a beauty brand had been bestowed with such an honour.
The beautiful crimson orchid is located in the Mist House at the Botanic Gardens, amidst other award-winning orchids.
And look how the Renanthera Clarins Christian & Olivier has blossomed - each spray full of delicate crimson flowers, like rows of crimson-dressed dancing ladies.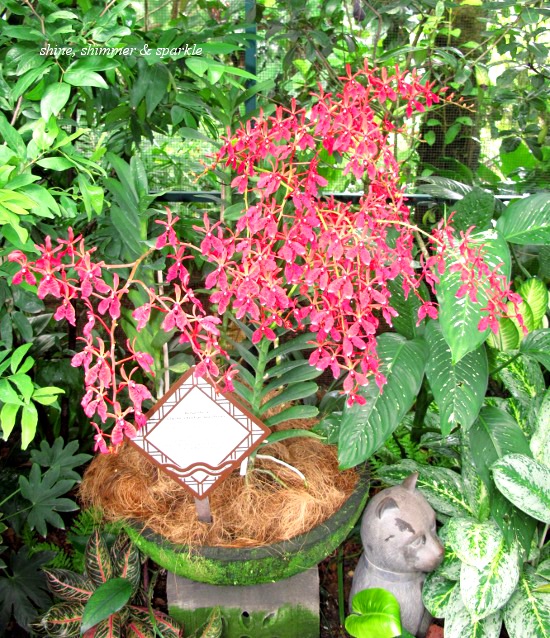 Here are images of the flowers blooming, from tiny buds ...
And here is how it looks like now, fully bloomed ...
The colour crimson, a symbol of passion, is indeed the perfect shade that the Singapore Botanic Gardens chose to create for Clarins - it is indeed the perfect representation of the brand's passion and love for nature, research & development and it's consumers.
*********************************************************************
In celebration of the bloom of the Renanthera Clarins Christian & Olivier, Clarins is giving Clarins customers a chance to win a gold-plated Orchid brooch
Here are the terms and conditions of The Renanthera Clarins Christian and Olivier Orchid Lucky Draw
To be eligible for this lucky draw, participants must buy any Clarins product from any Clarins authorised counter between 22 May and 21 June 2012.

This contest is open to all Singapore Residents and Permanent Residents only.

The last day to qualify for this lucky draw is 21 June 2012.

5 lucky winners will be awarded the

Renanthera

Clarins Christian and Olivier brooch.

Each participant is entitled to win one (1) prize throughout the campaign.

Prizes must be collected at the Clarins counter at Takashimaya Beauty Hall Level 1.

Winner's NRIC and winner's SMS must be presented for verification upon collection of prizes.

Prize collection period is strictly from 25 June to 15 July 2012 only.

Clarins PTE LTD reserves the right to award the prize to another participant if it is not claimed by 15 July 2012.

This promotion is not valid with other promotions, and Clarins reserves the right to replace the gift with another of similar value.

All decisions made by Clarins PTE LTD regarding the contest shall be final and binding.
***************************************************************************
It's not often I go scooting off to the Botanic Gardens so I went a little snap-happy. Here are some shots of the beautiful flora that stole my heart
I looooove this shot - the sun peeking through, the natural light leak, the delicate leaves contrasting with the light creating an ethereal, soft-focus effect.
And a "cool" treat to end off our journey ...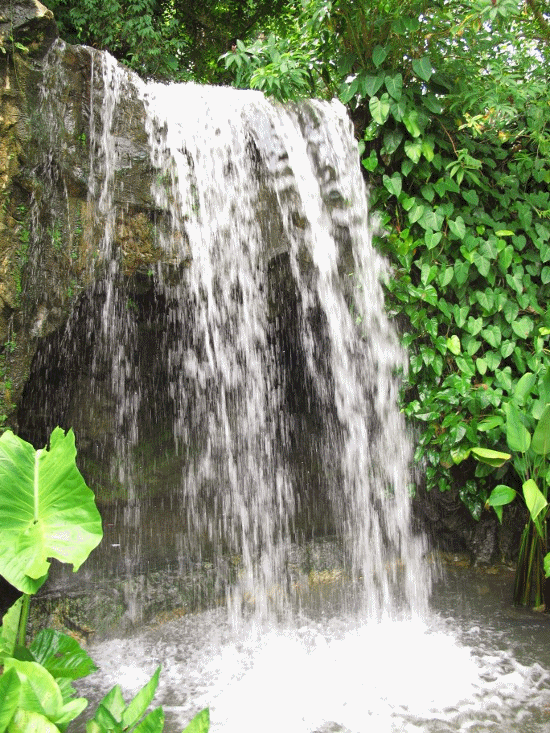 ****************************************************************************
Hope you enjoyed the photos!
Congratulations once again to Clarins on the bloom of the Renanthera Clarins Christian & Olivier!
Thanks for stopping by and have a beautiful week ahead!
*****************************************************************************