Hola!
A little while ago, I trawled across the island in the pouring rain (really, the AYE seemed to be "ponding"!) to go watch Mirror Mirror with my chums Amy and Jerlaine in the newly opened JCube (Jurong East). After the movie (the cinema is awesome by the way), we plunged headlong into the thick crowds and we spotted the new Laneige Concept Boutique. So of course, we had to go in. Here are a couple of shots of the boutique.
There is a giant screen in the Boutique which plays a makeup demonstration video which was what prompted me to stop and gawk and finally go in.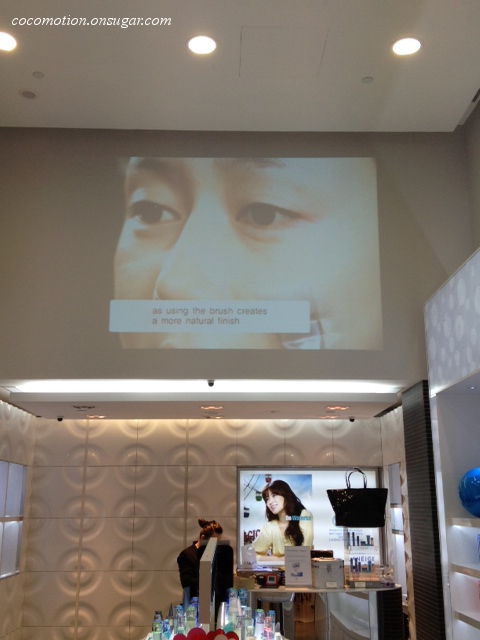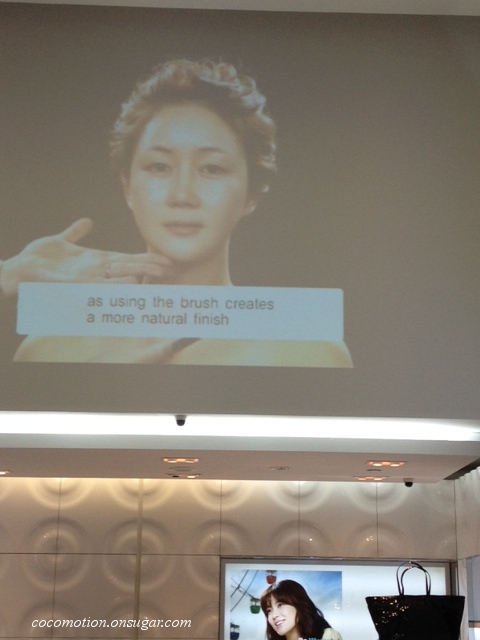 I didn't intend to purchase anything but I spied a bunch of hefty sunblock tubes and noticed that had an SPF50 among them. I currently use an SPF50 sunblock (the MAC Prep & Prime version) and I refuse to demote my SPF to a lower one.
To my surprise, this large tube of sunblock retails at SGD$38 for 70ml - which is amazingly affordable.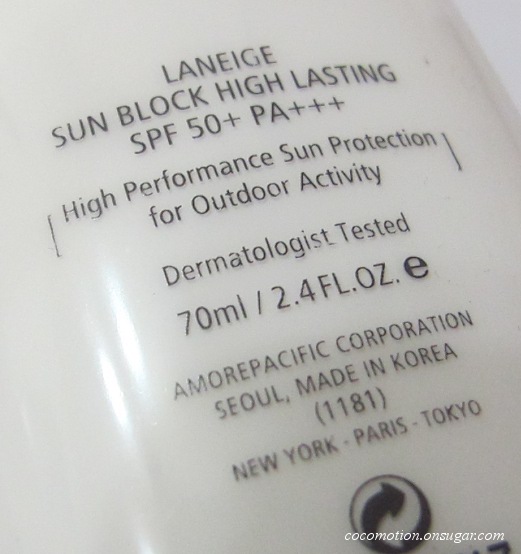 The SPF 50+ PA+++ is one of 4 varieties; here are the others (all priced at SGD$38)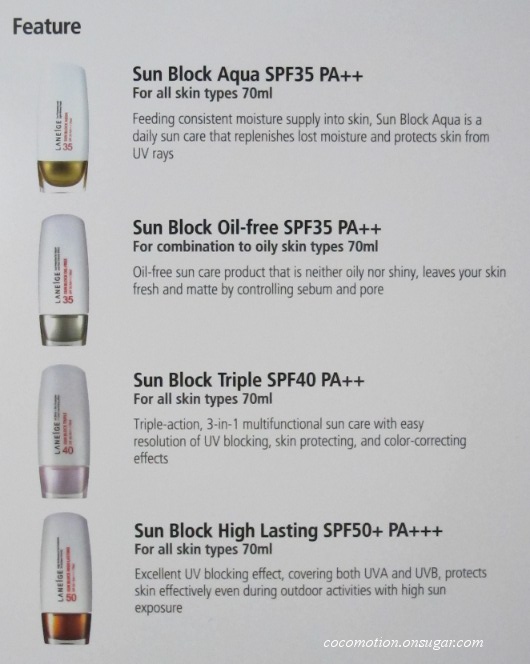 Amy and I both though that the Sunblock Oil Free felt a little more greasy and had more slip than the Sunblock High Lasting, which was strange - unless that's just the initial feel? And Sunblock Triple has very fine micro-shimmer to give your complexion a glow and mask minor imperfections from what I remember.
The Laneige Sunblock High Lasting has a number of natural ingredients such as Meadowfoam Seed Oil, Kiwi, Lemon, Grape, Tomato extracts and wait for it ... BANANA extract! BANANA! Ok, seriously, maybe I don't pay enough attention (but I do, I really do!) but this is the first time I'm seeing BANANA extract in a skincare or cosmetic product.
I like the dispenser - in addition to the very sturdee tube, the needle-nose tip prevents me for squeezing out too much sunblock.
This sunblock is of a rather heavy texture - perhaps even a little heavier than the MAC Prep & Prime SPF 50 I usually use. It also has an emollient texture so a little does go a relatively long way. It's not obvious in the shots but it actually is a light lemon-yellow shade which applies transparent. (Wait ... does the BANANA make it yellow? Sorry, I can't get over the BANANA extract. Bananas are high in fibre, potassium and Vitamin B6)
This sunblock takes a little time to settle onto skin - give it about half a minute and it will sink right in. Immediately after you apply it, it has a little white cast on the skin but once it's settled, the cast goes away completely as you can see in the shot below:
Once the sunblock sinks in, skin feels smooth, moisturised and supple - there is no "silicone glide" feeling although the ingredients lists Dimethicone. Primer and foundation apply easily, without streaks.
So far, I'm liking this sunblock - it feels good and I don't see any increased need to blot (i.e it doesn't make my skin more oily than usual) and I feel comfortable with the SPF50 PA +++. It appears to be value for money, seeing how you really get a copius amount of product at a good price (imagine getting this during the Metro 20% sale!
***************************************************************
Oh and here's the other thing - shopping at the Laneige Boutique also has it's perks - the BA who attended to me, Rachel Wong, who was super patient with me and my 500 questions, also passed me a number of samples so that I could try out more Laneige skincare - I was interested in the White Plus Renew range to start off with so I'm glad I have some samples now :)
Overall, I must say that I had a very enjoyable shopping experience at the Laneige Boutique - it's very clean, spacious, lots of testers (duplicates on 2 rows) so you can browse comfortably. The BAs were also very nice and eager to assist which made me take a good hard look at the products. I've been to the Laneige counters MANY times in the past (mostly at Metro Paragon and Metro City Square Mall) but never really noticed these.
***********************************************************************
What is your favourite sunblock? Share!
Thanks for stopping by and have a great week ahead!
************************************************************************
Disclaimer: I am not affiliated to Laneige. Product featured was purchased with my own money.