Hello!
Lush's colour collection made it's debut a little while ago and here's a little bit about it.
30 vibrant colours for eyes and lips in a vegan and cruelty-free formula. The products are all housed in little glass bottles - inspired by Chinese calligraphy ink bottles. They are not only reusable (you can clean it out once your product is finished), they are also practical in that they allow you to see how much product is left.
The collection was developed around the idea of colour therapy - it works 2 ways actually. Picking a particular colour, say a sexy red simply out of gut feeling or attraction - that sexy red turns out to be called POWER. One way to interpret it is that you are feeling powerful that day.
The other application of colour therapy is that if you WANT TO FEEL POWERFUL, choose that particular colour called POWER and this amplifies how you feel. Lush used the nexus between colour and emotions and tested these connections rigourously before finalising the colours and the names of the products.
It's kind of fun actually - both the Singapore and UK Lush websites have the online game which you can try out for yourself (although the colours aren't quite vibrant in the online games - if you want the real spin-the-wheel-deal, head to the Lush store).
Here's how it works and the result which show what I'm "feeling" right this moment as I'm writing this post
I clicked to spin and then chose the 3 colours that I was attracted to the most at that point: a pink, an indigo and a mustardy colour.
And here are my results:
Bubbly ... Control  ... Fantasy ... ok, keep note of these names. There's a link really.
****************************************************************
To be honest, colour therapy is fun and I do agree with it to some extent. Some days, I just crave wearing red lips ... some days I want nothing but black eyeshadow .. other days, as much as I love teal and aqua, I just don't want it. 
But I won't quite leave picking the colours to chance and how I feel - I don't pull off Sky Blue very well and heaven's forbid if Calm (a sky blue cream eyeshadow) is something I pick :P
So really, I'd much prefer the second interpretation of colour therapy - you pick a colour because you feel good about it that day and that subconscious value that is attached to it - Control, Focus, Motivation, Drive, Bubbly (all names of colours in Emotional Brilliance) just amplifies how you feel. Makes a bad day good .. A good day better ...
It's hard not to find something to like - there are 2 shades of eyeliners,15 shades of cream eyeshadows and 13 shades of liquid lipsticks which all retail at SGD$30
These are strong colours - but they are versatile in that they are very blendable and can be sheered out or layered before they set. 
The liquid lipcolours contain a mix of rose wax, jojoba wax and calendula (same as the base of Ultra Balm)
Random lipcolour swatches and the lipcolour applicator 
And then the eyeliners - vibrant and gorgeous
*******************************************************
And to complement these are a Translucent Face Powder, 2 new Skin Tints in a bright highlight shade and a bronze goddess shade (SGD$25 each).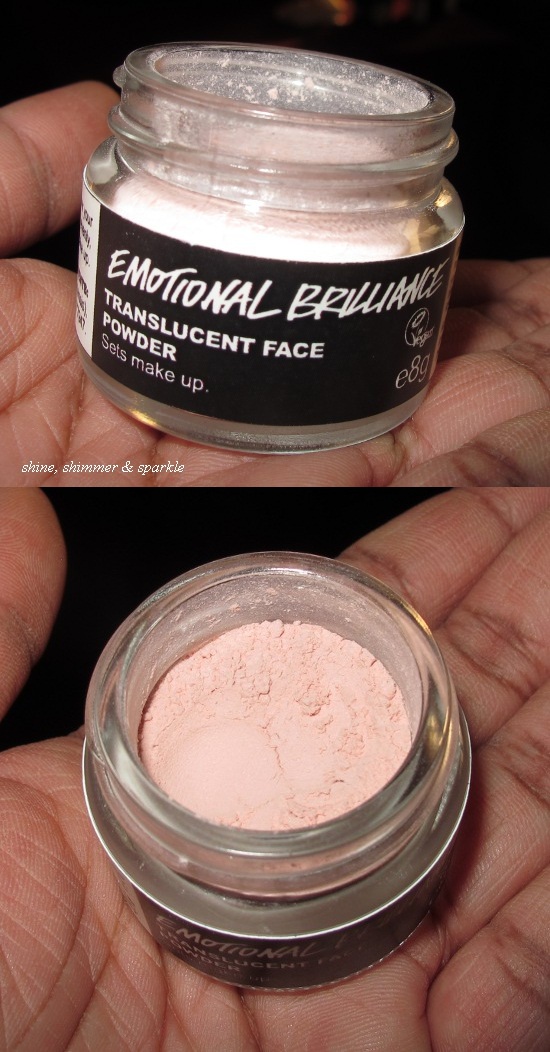 The Emotional Brilliance Translucent Face Powder is formulated with talc, jojoba oil and mica.
The Skintints are really pretty - I think these can also be mixed into foundation for a glowy visage.
***************************************************************
Remember my 3 emotions that were picked when I played the online spin-the-bottle game? Bubbly, Control and Fantasy.
Well, in the entire Emotional Brilliance collection, I have my eye on ONLY ONE PRODUCT - this was the first product I laid my eyes on at the preview and the only product that I decided was a must-have for me. I even took a special, exclusive shot of it ... FANTASY ...
The awesome gold eyeliner in Fantasy. And despite looking a murky mustard in the online colour wheel, I still picked it - I swear it was totally coincidental!
I've yet to get to the Lush store since the collection launched but I must soon - seeing how tonight's game sealed the deal for me. And it doesn't help that Sarah just posted a lovely smokey eyeshadow tutorial, using Fantasy as well. That's 3 reinforcing factors. Oh and not to mention the plethora of gold-coloured makeup I just hauled ... Chanel Diwali, Chanel Routes des Indes de Chanel and then the Chanel Illusion d'Ombre in Vision.
It's a sign ya?
(Please let there be stock .. please let there be stock)
***********************************************
Thanks for stopping by and have a good day ahead!
**********************************************